Benefits
Safe Holiday is included in all bookings!
You can change * the holiday dates without any additional cost up to 4** days before the arrival date, or cancel it and receive a 100% refund of the total paid amount.
The promotion is valid on all vacation packages and for any date of arrival.
*Modification of the dates may lead to a change of accommodation and location if the structure has no availability for the new selected dates: in case of surcharge (due for example to the Saturday night supplement or passing from low to high season, etc.) only the difference will have to be paid.
**Example: For reservations with arrival on the 9th July, it is possible to modify or cancel your holiday within the 4th July.
Tickets for Mirabilandia, included in our offers, are valid 1, 2 or 3 consecutive days. If you selected more than 1 day of visit, on your first day at the Park, you should validate your tickets at the automated 2nd and 3rd Day Points located inside the Parks. The promotion is subject to opening days of the Park. Check the calendar of Mirabilandia.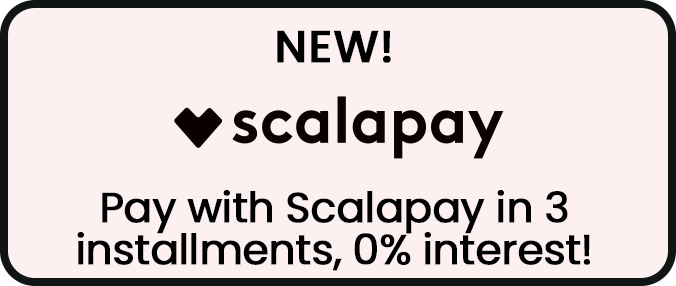 For all bookings you can now use Scalapay, as a new payment method!
If the price of your holiday is lower than 1.500€ you will be able to choose Scalapay as a method of payment, at the checkout.
It is available with Visa, Mastercard or American Express credit cards.
Creating an account on Scalapay is quick and easy, it will take you just 2 minutes with instant approval!
This way you will be able to pay your amount in 3 installments, with 0% interest!
More information on www.scalapay.com